How to Choose a Landscape Lighting Contractor?
Homeowners are always looking for ways to make their property more appealing and secure. One way to do both is by hiring a landscape lighting contractor to install it. Not only does it make your home look nicer, but it also provides an extra level of security that can't be beat. 
Landscape lighting is a type of exterior lighting that is used to illuminate landscaping features such as trees, plants, gardens, and other elements in the yard. It can also be used to light up walkways and create an inviting atmosphere for guests. Landscape lighting is typically installed in two ways: by burying lights in the ground or by mounting them on walls or fences.
Having landscape lighting installed on a property allows homeowners to improve the overall look, as well as the safety, of their home. First impressions are everything when selling a house, and adding exterior lights is a great way to make a positive first impression. It can also create a beautiful and soothing environment for you, your family, and your guests.
When it comes to landscape lighting, it's important to choose a contractor who knows what they're doing. There are many contractors out there who claim to be experts in landscape lighting, but not all of them are actually qualified.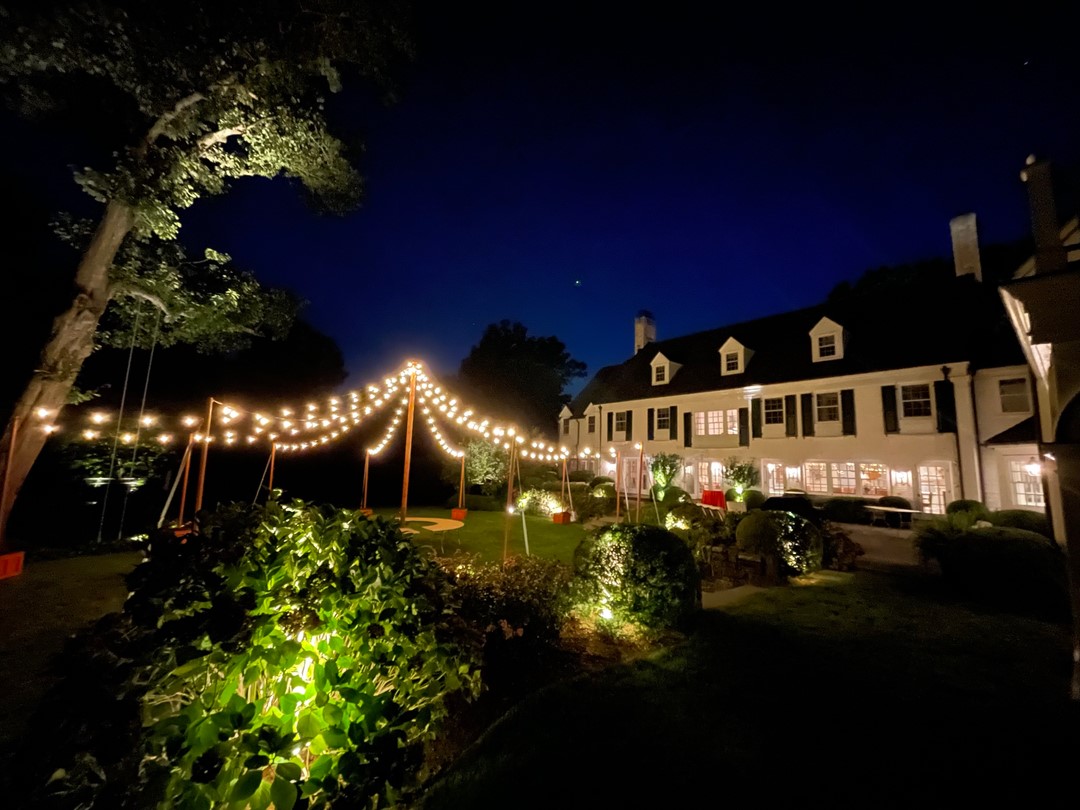 Here are a few tips for finding the right landscape lighting contractor for your project:
Do your research. This is probably the most important thing you can do when hiring a contractor. Don't just take the contractor's word for it – ask for references and review their portfolio.
Ask around. Chances are, you know someone who has had landscape lighting installed on their property. Ask them for recommendations and find out what kind of experience they had with the contractor.
Be specific about what you want. Don't just hire a contractor because they have the lowest bid, or the highest bid for that matter. Make sure to explain exactly what you want and get several estimates.
Get everything in writing. Landscape lighting projects can be expensive and it's important to protect yourself with a written contract. Make sure everything is outlined in the contract before hiring any contractor.
Ask for credentials and insurance information. Any landscape lighting contractor you consider should be certified by an organization like the Illuminating Engineering Society. They should also carry liability insurance to cover themselves in case there's an accident, or damage to your property.
Get a written estimate. An accurate, detailed quote will help you compare contractors and make the best decision for your project. Make sure to get a list of all materials that will be used in the project, as well as how long it will take to complete.
Research local codes and ordinances. Before hiring a contractor, it's important to know what local codes and ordinances are in the area. Landscape lighting may not be permitted in your neighborhood or there might have to be a minimum distance between lights.
Don't be afraid to ask questions. Ask about licenses, credentials, years of experience, warranties, references, etc. Make sure to ask your contractor about how many jobs they're planning on doing per year, and if they can handle the project by themselves or with a team of professionals. Ask about emergency service calls and their availability.
Get everything in writing. When all else fails, you should be wary of contractors who won't put everything into writing. It's important to protect yourself and your investment with a written contract.
Anyone who has ever been late to work or late for an important appointment knows how frustrating it can be. With landscape lighting installation, you'll never have to worry about rushing because you left the porch light on. The lights turn on and off at a certain time everyday and they even come on if someone is walking past the house after dark.